Advance Indicators @ ₹400/-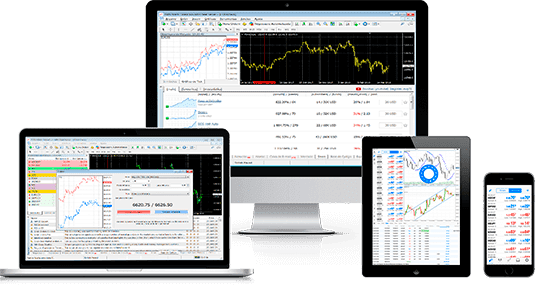 • Advance Indicators
• Live Market Support
• One Click Script Change Feature
• Advance Demand & Supply Zone
Advance Demand & Supply Indicator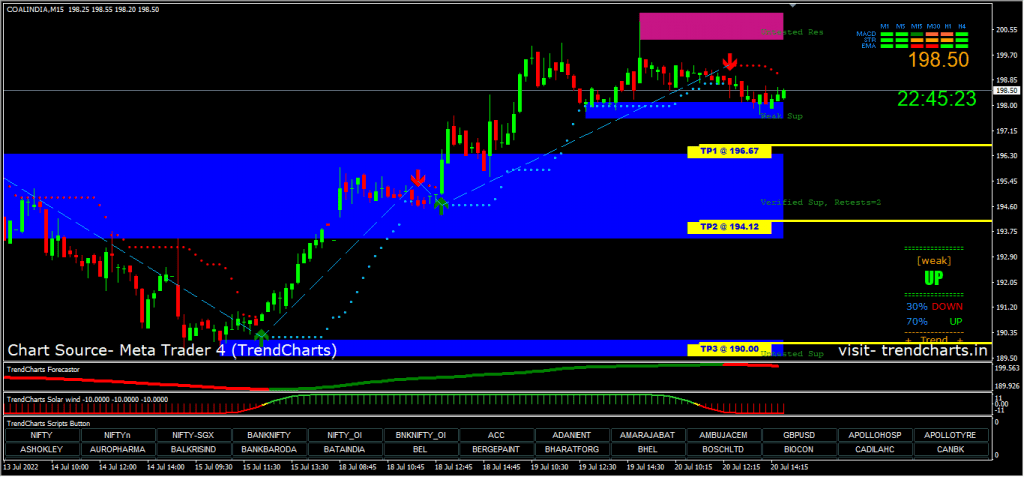 Pricing of MT4 Advance Indicator Only
MT4 Advance Indicators Only.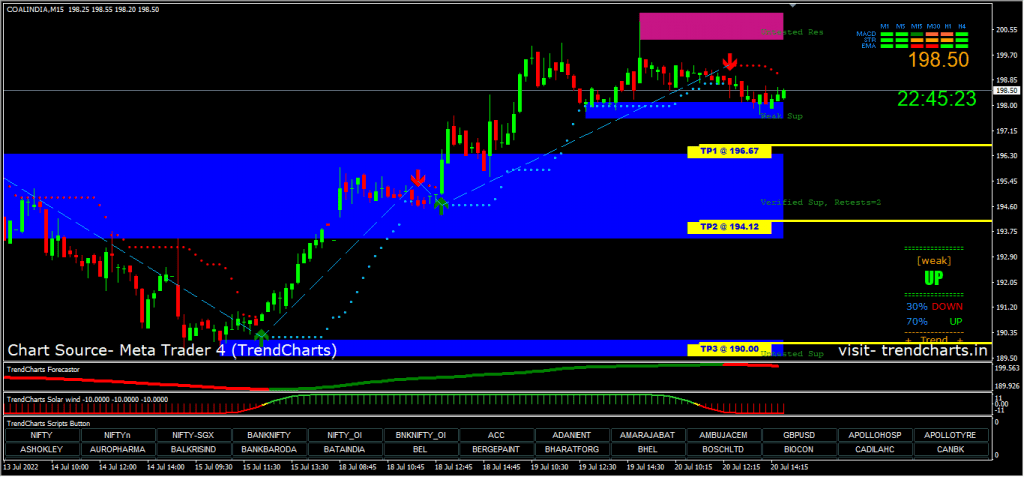 Demand & Supply Indicator
Trend Arrow Indicator
Target for Day
Demand and Supply
Multi Confirmation
Trend Forecaster
Solar Wind for Trend
All Timeframe Support
Intraday and Positional
Easy to Understand
Super Trend with Breakout Box
One of the widely used i

ndicators.

Breakout Box for Great Result

Alert on Tr

end Changing.
Compatible with All Scripts.
All Timeframe Supported.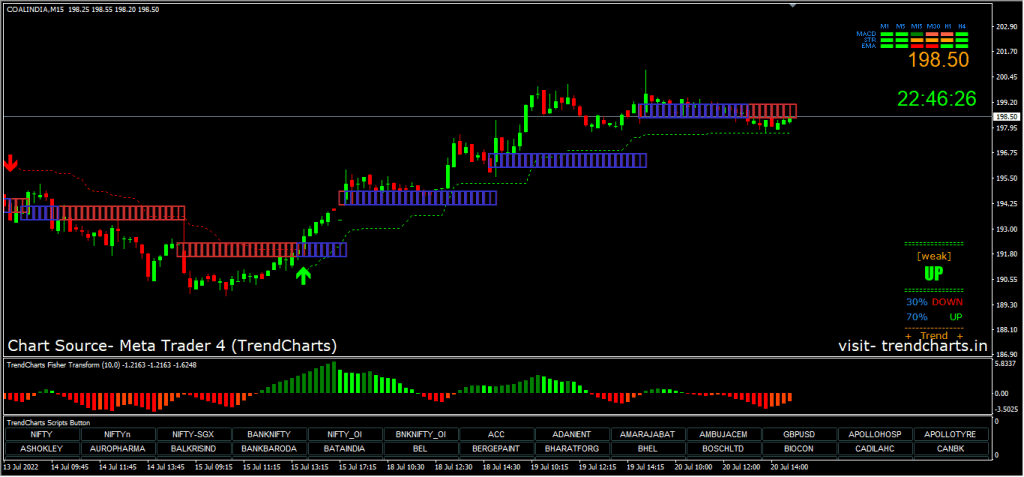 Central Pivot Range
Day Range
Swap Level
Multi Confirmation  
Multi Timeframe Signal
Easy to Understand
Pivots Level
Support & Resistance Levels
Breakout Levels
Day Range
Compatible with all Timeframes
Compatible with All Scripts
MACD Divergence + Fibo All TF
All Timeframe Fibonacci Levels.
Multi Script Trend.
MACD Divergence
Half Trend with Trend Channel
Trend on All Timeframe
Auto Trend Channel
Best Trend Strategy
Alert on Trend Changing 
One of the widely used indicator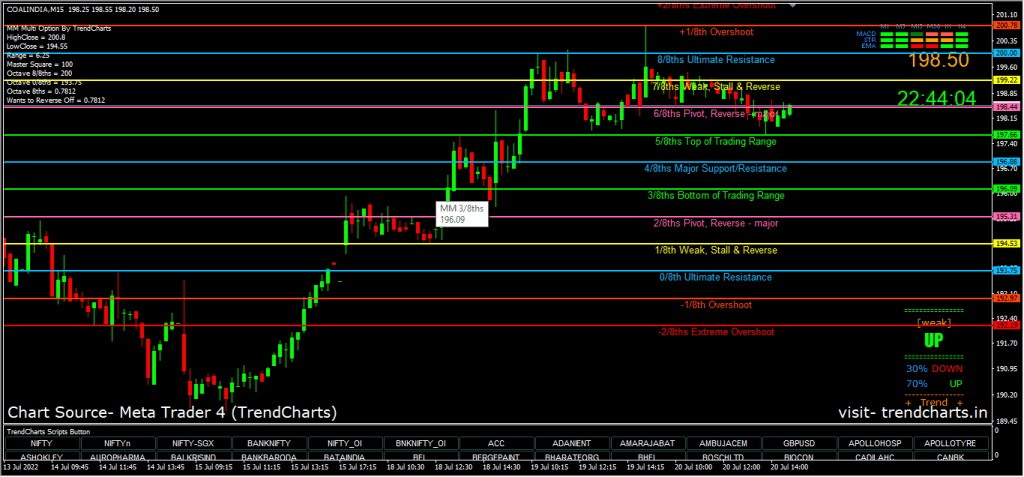 Pivot Range
Reversal Level
Overshoot
Support& Resistance
Trading Range
03 EMA Crossover
Alert on EMA C

rossover

Auto Trend Channel

Trend Bar for

Confirmation
Good for Positional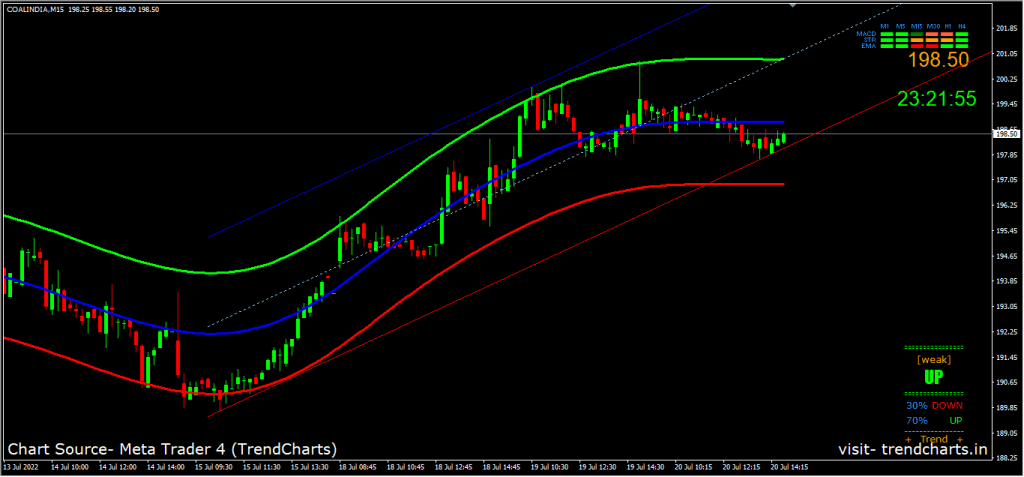 Trend Lines
Curved Trend Channel
Multi Confirmation
All Timeframe Supported
Easy to Understand
 
Volume Weighted Average
Auto Trend Line

Compatible

with All Scripts.
All Timeframe Supported.
 

Volume Weighted Average
V-Wap MA Crossover 
Alert on Crosserver
Auto Trend Line

Compatible

with All Scripts.
All Timeframe Supported
Best Indicator short trend
Compatible with all Timeframes
Compatible with Equity and Commodity
 

Buy-Sell Indication Dot

Auto Trend Channel

Solar Wind for Trend
Multi Confirmation  
All Timeframe Support
Pivot Level
Intraday and Positional
Easy to Understand
Breakout Box
Camrila Pivot
CPR
Demand & Supply
Fibonacci All TF
MACD Divergence
Murrey Math
Script Changer
Trend Channel
Trend Channel (Curve)
V-Wap
V-Wap with MA Alert
3 EMA
Bulls- Bears
Buy-Sell Percent
Buy-Sell Arrow
Buzzer
Daily Percentage Change
Fibonacci Pivot
Fibonacci Pivot Daily
Fisher
GMACD Signals
Half Trend
Multi Info
Multi Script Recommendation
Multi Time frame Trend
Price Degrees
Price
Solar Wind
Super Trend
Trade Finder
Trend Bar
Trending Volume
Trend Forecaster
X Wave
Z-Winner
Average True Range
Bear Power
Bulls Power
Commodity Channel Index
DeMarker
Force Index
MACD
Momentum
Moving Average of Oscillator
Relative Strength Index
Relative Vigor Index
Stochastic Oscillator
Williams' Percent Range
Accumulation/Distribution
Money Flow Index
On Balance Volume
Volumes
Accelerator Oscillator
Alligator
Awesome Oscillator
Fractals
Gator Oscillator
Market Facilitation Index