All Segment Live Data Feed
Scalping Trend Scanner
Scalping Indicator
Demand & Supply Indicator
25+ Complementary Indicators

30 Inbuilt Indicators

Live Market Support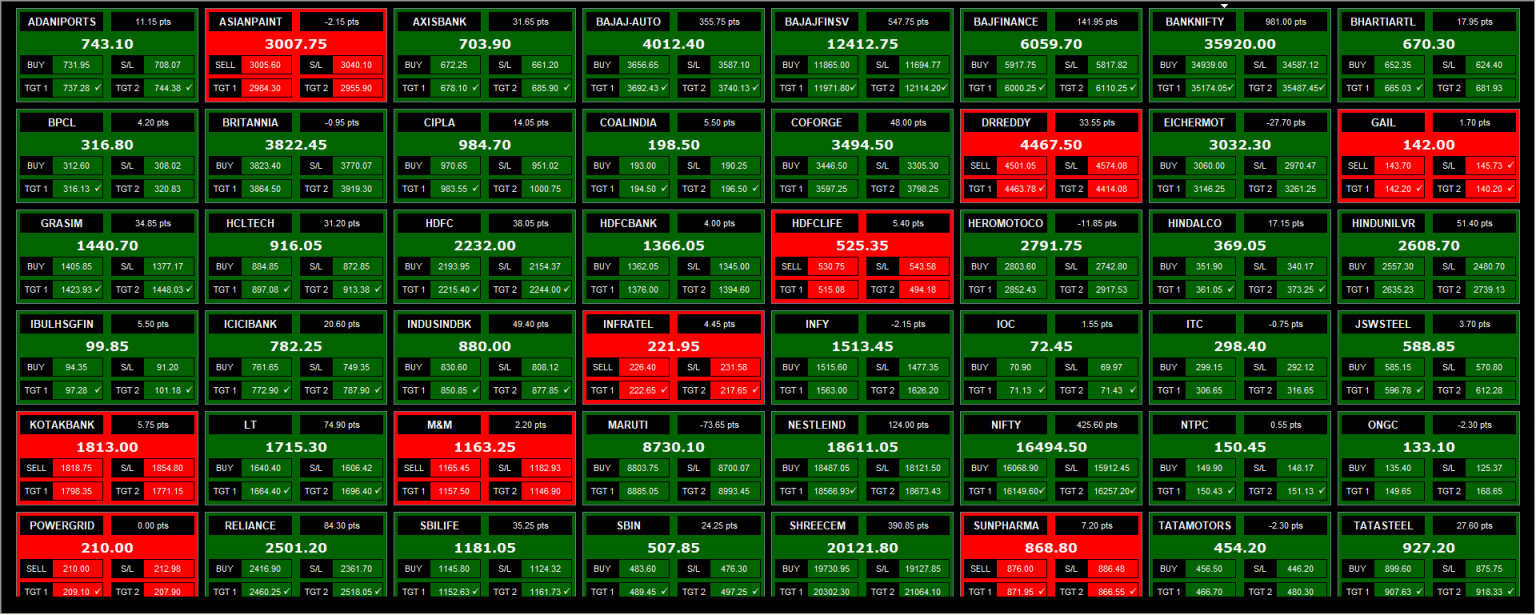 Entry Point (Buy-Sell Level)
Stop Loss Level (10% Chance)
Target 01 Level. (90% Accuracy)
Target 02 Level. (75% Accuracy)
Buy-Sell Alert with Targets and Stoploss.

Trailing stop loss to maximize profit.
Specially designed for scalping traders.
Generates more signals per day.

No need to monitor individual scripts.
Compatible with MCX, NSE-Cash, NSE- Futures, Forex.

Sound Alert and Popup on new signals.

Suited for M1, M5 and M15 Timeframe.

Chart will open in Single Click.
Indicator based on Scanner

Features of Indicators & Chart
This indicator is a combination of Multiple Indicators. So it gives the better performance. Indicators have all levels shown in the simple charting preview.  You just need to follow the given levels.
Entry Point (Buy/Sell Level), TGT 1 and TGT 2 Level,
Trailing stop Loss -To maximize profit and minimize risk,
Live P&L and Booked P&L on Dashboard,
Scalping Strength Indicator for Current Scalping Trend Forecasting.
TimeFrame Trend Scanner for Checking Current Trends in Different Timeframe.
Demand & Supply for Minimizing Losses and Reversal Points,
Mega Trend indicator for Trend Confirmation.
Scalping Trend Scanner & Indicator, Demand Supply,
25+ other Indicators with Datafeed
Scalping Scanner & Indicator with DEMAND SUPPLY only