Data || Indicator || Scanner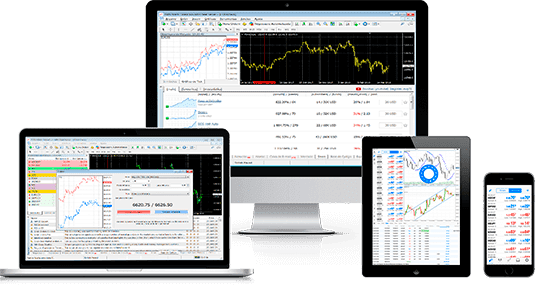 MT4 Data with Free Indicators
Segments: MCX, NSE-Cash, NSE-Future, NSE-Currency, Nifty & Banknifty Options, NCDEX, Major World Indices, Forex, Open Index
Data, Indicator & Scanner Pack
MT4 Data + Advance Profit Scanner
MT4 Data + Scalping Trend Scanner
MT4 Data + Advance Profit Scanner
MT4 Advance
Demand & Supply Indicator
       The Meta Trader 4 data feed services for the Indian Stock and commodity market. It comes with 900+ Symbols at zero seconds delay and highly profitable indicators. Mt4 software for charting and technical analysis. Mt4 data feed works for all who want to trade properly via technical analysis.
       Meta Trader 4 is a simple Charting platform for all types of traders, Speculators, and Investors. Meta Trader 4 is a customizable platform with Pre-defined Indicators, advanced technical tools & Customized Indicators Template features. In India, it is available for charting purposes because the default algo trading feature available on MT4 is not allowed by the Indian Stock Exchanges. Meta Trader 4 is the best platform for technical analysis. Traders and technical analysts can analyze the Indian market very easily in trading to maximize the profit Reduce your losses and turn your trade to maximum profit.
       Meta Trader 4 software is a very user-friendly software for all types of traders, technicians and investors. If you are trading in the stock or commodity market then you must use this tool. It's too simple to operate and has all the basic indicators, oscillators and charting tools inbuilt. There is the widest range of indicators and strategies in the Meta Trader codebase itself.
Segments: MCX, NSE-Cash, NSE-Future, NSE-Currency, Nifty & Banknifty Options, NCDEX, Major World Indices, Forex, Open Index.
*Re-installation charges applicable on all Softwares